Renova Therapeutics to present on advancing gene therapy for chronic diseases at 18th annual BioJapan conference
October 5, 2016
SAN DIEGO, CA – Renova™ Therapeutics, a biotechnology company developing gene therapy treatments for congestive heart failure and type 2 diabetes, announced today it has been selected to present at BioJapan, Oct. 12-14, 2016, in Yokohama, Japan.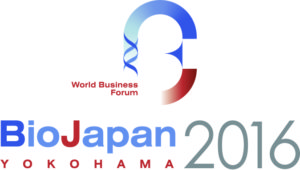 Jack W. Reich, Ph.D., CEO and Co-founder of Renova Therapeutics, will speak about transformational gene therapies and peptide infusions for chronic diseases at BioJapan, Asia's premier partnering event for the global biotechnology industry. A pioneer in the field, Dr. Reich will present in a session on advancing gene therapy toward commercialization.
BioJapan has played an important role in facilitating interaction between Japanese and global companies and stimulating new business opportunities. The Japanese and global biotechnology industry's top business development and licensing professionals, alliance management professionals, R&D personnel and biotech company executives will gather at Pacifico Yokohama for the 18th annual iteration of BioJapan.
"We're looking forward to a productive time at BioJapan," said Dr. Reich. "As far as the global biotech industry goes, Japan is a key player with an eye toward innovation. Strategically it makes sense for us to engage in this market – and it makes sense for the millions of patients with cardiovascular and metabolic diseases in Asia."
138 million people in Asia have diabetes, a number that is projected to rise to 215 million by 2040, with related deaths to surge by 46% (International Diabetes Federation). In Japan alone, 65,000 deaths in 2015 were diabetes-related. According to the World Health Organization, ten percent of the country's population – 11.8% of males and 8.5% of females – currently have diabetes.
"Our gene therapy portfolio is focused on treating the world's most prevalent chronic diseases," says Dr. Reich. "This includes diseases such as type 2 diabetes, which have seen massive increases in prevalence across the world, including Japan."
This year, BioJapan will be co-located with the all-new exhibition Regenerative Medicine Japan. Dr. Reich will present on Friday, Oct. 14, at 1:30 p.m. in Annex Hall room F204.
---
About Renova Therapeutics
Renova Therapeutics is developing definitive, one-time gene therapies and peptide infusion treatments to restore the health of people suffering from chronic diseases. The first indications the company is pursuing are gene therapy treatments for congestive heart failure (CHF) and type 2 diabetes, two of the most common and devastating chronic diseases in the world. The company's lead product, RT-100, is a treatment that delivers a therapeutic gene directly to the heart during a routine outpatient procedure and has the potential to increase heart function in millions of patients with CHF. The company's product pipeline also includes a groundbreaking gene therapy in preclinical stage for sufferers of type 2 diabetes, as well as a peptide infusion therapy for the treatment of acute decompensated heart failure. Renova Therapeutics was founded in 2009 and is led by an experienced management team in biopharmaceuticals and gene therapy. For additional information about the company, please visit www.renovatherapeutics.com.
About BioJapan
BioJapan, Asia's premier partnering event for the global biotechnology industry, has played a vital role in facilitating interaction between biotech-related organizations from Japan and abroad for almost 20 years. This year's exhibition is expected to feature over 8,000 partnering meetings, 15,000 visitors, and 800 participating companies from over 30 countries and regions. BioJapan will also be co-located with Regenerative Medicine Japan, an all-new exhibition set to become a vital hub for Regenerative Medicine in Asia thanks to recent groundbreaking developments in the field in Japan. Visitor registration is still available for the twinned events, taking place on October 12–14, 2016, via their respective websites:
BioJapan: http://www.ics-expo.jp/biojapan
Regenerative Medicine Japan: http://saiseiexpo.jp
---