UNIAPAC Foundation Think Tank in Paris selects Renova Therapeutics CEO and Co-founder as keynote speaker for annual meeting
March 7, 2017
San Diego, CA — Renova™ Therapeutics, a biotechnology company developing gene therapy treatments for congestive heart failure and type 2 diabetes, today announced that the company's CEO and Co-founder, Jack W. Reich, Ph.D., has been selected as a keynote speaker for the prestigious UNIAPAC Foundation Think Tank meeting on March 17, 2017, in Paris.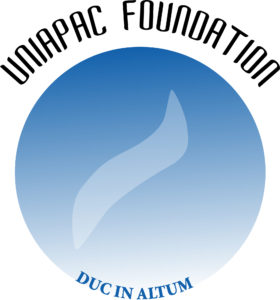 The aim of this annual meeting is to lead a candid and open debate among academics, business leaders and distinguished guests, to provide insights on the main socioeconomic challenges of the 21st century. The meeting brings together 24 high-level attendees and includes a full set of presentations and dialogue sessions.
A pioneer in the field, Dr. Reich will be speaking on the social, economic and healthcare delivery implications of gene therapy.
"I'm honored to engage on the topic of gene therapy with bright minds who are dedicated to finding solutions to some of the world's greatest challenges," says Dr. Reich. "Our mission at Renova Therapeutics – to create transformational therapies that treat the world's most prevalent diseases – fits closely with the goals of UNIAPAC and its foundation. We're focused on treating chronic diseases that have a debilitating impact on hundreds of millions of people worldwide – and doing so by potentially reversing the disease process, rather than treating symptoms. Diminishing these major threats to global health would have tremendous socioeconomic impact."
Founded in 1931, UNIAPAC is an ecumenical union that groups together Christian Business Leader associations in 40 countries in Europe, Latin America, Africa and Asia. UNIAPAC represents more than 30,000 active business executives working in various leading sectors of the world economy. The organization's goal is to promote a vision and deployment of Corporate Social Responsibility focused on the human person, with a view of bringing about change in business attitudes toward more responsible and sustainable economic, social and human progress.
The UNIAPAC Foundation was created in 2010 with the intent to actively assist UNIAPAC National Associations in their local initiatives and support their activities at an international level. The foundation is a key facilitator in UNIAPAC's continuous dialogue with all men and women of goodwill who are interested in ensuring the rightful place of the human person in the economy.
Dr. Reich will lead one of four panels at the foundation's think tank meeting.
---